We are excited to announce that the Strathdon Hotel has achieved a 5 grade rating for the Food Hygiene Rating scheme which has been awarded by Environmental Health and the Food Standards Agency.
The Strathdon Hotel prides itself on the cleanliness of the hotel and now we have the rating to prove it.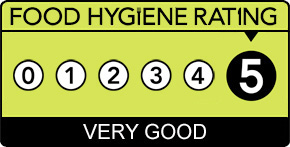 These ratings are being rewarded to all hotels and eating establishments across the UK including Blackpool, the ratings are designed to inform the customer of the unseen and visible cleanliness of the establishment.